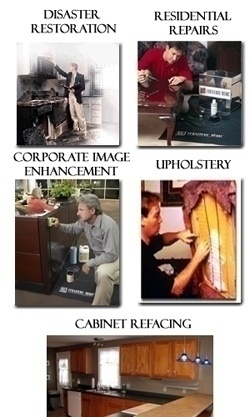 Whether it is
image enhancement, furniture refinishing or restoration
,
Furniture Medic by Phillips Restoration Services
offers dramatic results performing most repairs on-site in your home or office throughout
Atlanta, GA
. Utilizing advanced technology, environmentally friendly water based products and processes, our skilled craftsmen can restore and enhance your wood's natural beauty and strength virtually erasing scuffs, gouges, water rings, and dents. Even broken, water damaged and fire-damaged pieces can often be repaired to a like-new or pre-loss condition.

"Let us restore and refinish your furniture and woodwork usually on-site
for a fraction
of the cost of replacement!"

Call now for your
FREE
estimate* (770) 632-4257

Call us at (
770) 632-4257
| Phillips Restoration Services 105 Peach State Court, Suite C, Tyrone, GA 30290

Furniture Medic by Phillips Restoration Services specializes in
furniture and wood repair
for

Antiques

Millwork

Paneling

Doors

Banisters

Cabinetry

Mantels

Hardwood Floors

Leather

Upholstery

Refinishing

Polishing

Color Matching

Stabilization

Precision Repair

Cabinet Refacing